Commercial Panic Bar Installation
Professional Panic Bar Installation
OSHA (Occupational Safety and Health Administration) requires commercial properties and buildings to be equipped with a panic bar system. The guidelines established by OSHA require that all emergency doors be easily accessible and that the lock automatically unlocks when the door is pushed. When you hire 682 Locksmith to install or repair your panic bar, we guarantee the best service in Euless, Texas. Commercial property owners can rest assured that their panic bars will be properly installed to meet the standards and regulations set forth by OSHA, free from malfunctions. We use the latest equipment and tools available to provide quality service, every time.
When we provide you with a custom high-security system, we can integrate the panic system to ensure that your commercial property is not only secure but also meets the standards and regulations set forth by OSHA. At 682 Locksmith, we pride ourselves on helping commercial property owners with the best security system installation in Euless and the surrounding areas. Let our team of licensed and bonded locksmiths help you with all of your commercial locking systems needs today.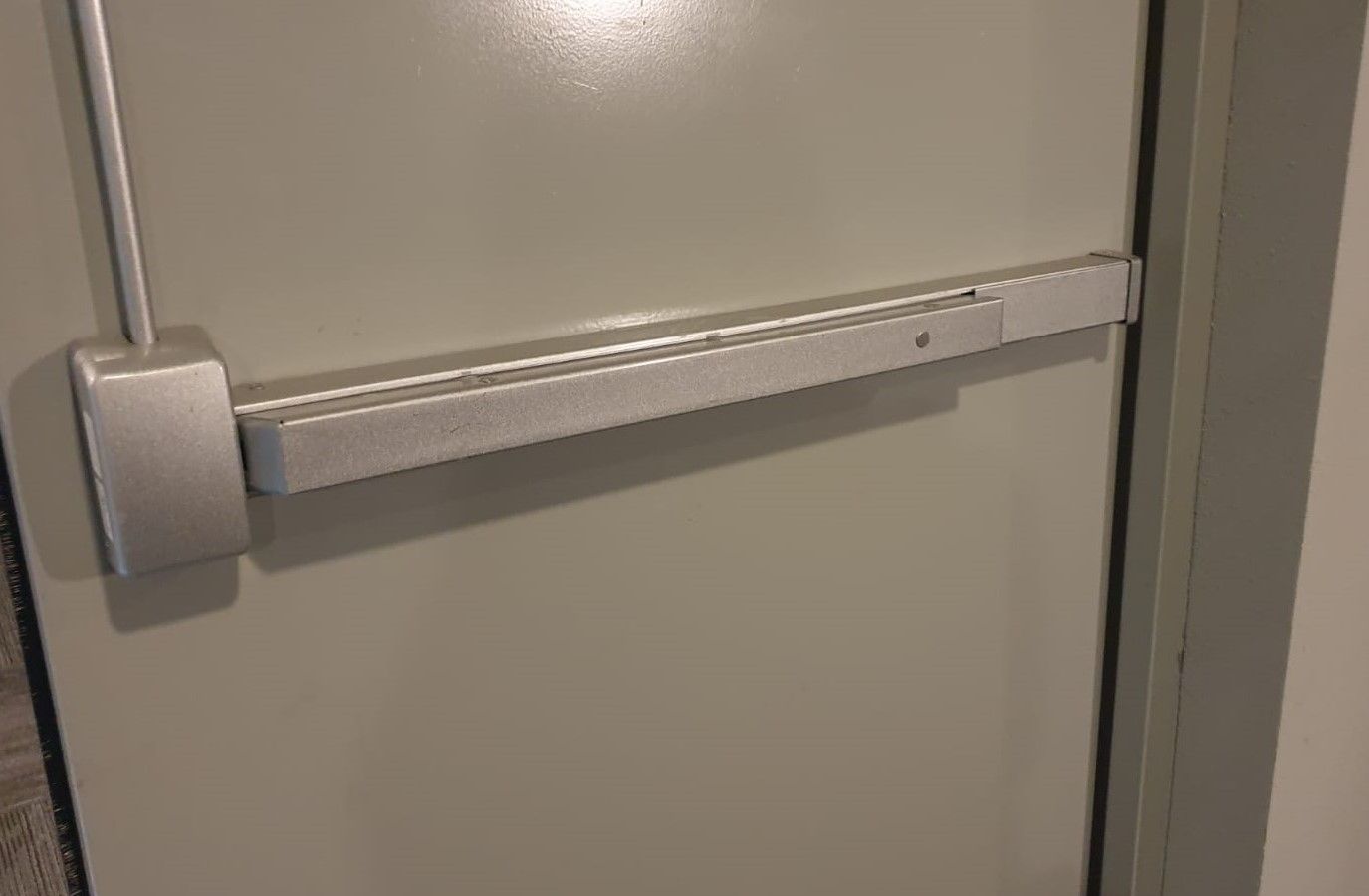 Why Choose 682 Locksmith
682 Locksmith has been the leading provider of key services to businesses in Euless and the surrounding area for many years. We know how important it is to be secure in your business at all times. Not only does security in your business help you feel safe, but it also protects your employees, customers, and property from theft and burglary. Our business locksmith service will provide you with a comprehensive consultation when we create a custom high security plan for you. This gives our customers the added assurance that they are receiving the highest quality and most affordable locksmith services.
Affordable Prices and Quality Service
When you choose 682 Locksmith to meet your commercial locksmith needs, you are guaranteed to be satisfied with our work. With the recent changes in the law for commercial property owners, you can rest assured that a licensed and certified locksmith will be there for you. Our commercial property locksmiths are carefully trained to meet your exact commercial property security needs and desires, while staying within your budget. We will be happy to schedule an appointment for a free estimate to install your panic bar at your business. If you need repair service for your panic bar, a technician will always give you an accurate price before they begin the work, so there are no hidden costs. If you need an affordable, reliable, and professional commercial locksmith, you have come to the right place. 682 Locksmith is always here for you when it comes to panic bar installation and repair in Euless, TX and the surrounding areas.