Professional and Affordable Commercial Rekey
When commercial properties, businesses and offices choose to have their locks re-keyed, it's usually for several reasons. Perhaps you rented an office that you previously owned, or your keys were lost, stolen or never returned. In cases like these, it's always best to trust the professionals. 682 Locksmith is your trusted business lock re-keying service in Euless, TX and the surrounding areas.
When a lock is rekeyed, the internal pins and inner workings are replaced so that the previous keys are no longer usable. Our locksmiths will then rearrange the pins in the cylinder to match your new set of keys. When you have a new key made, you have more control over who can enter your business. This gives you peace of mind that your property, employees and customers are always safe.
You should always hire a professional locksmith to rekey a business lock. Trust someone who knows what they are doing to make sure everything is done right. 682 Locksmith in Euless is a professional, licensed locksmith with technicians who have years of experience. Our business locksmiths are equipped with the right tools and lock systems to ensure that your business locksmith works easily and efficiently. We always make sure that you are satisfied with our service and do not have to worry about any damage to your property. As a company, we know how important it is to maintain a good reputation, and that is why we want to provide you with the best service.
Master Key System for your Business
If you are a new business or want to set up a locking system for your business, call 682 Locksmith in Euless, TX. A master key system works by setting up different levels of access. You can set up as many levels as you need for your business, or if you need help setting up a system, we are here to help. The master key system works by having a top level that has access to every single lock with just one key. Then another level is created that only has access to that level and not the level above. For example, if your office is divided into 3 levels, level 1 will have access to levels 1, 2, and 3. Level 2 will have access to 2 and 3. Finally, level 3 will only have access to level 3. This system is useful if your company is divided into different departments or you only want to give certain people access to certain locks. Call us today to learn more about re-keying your business and setting up a master key system!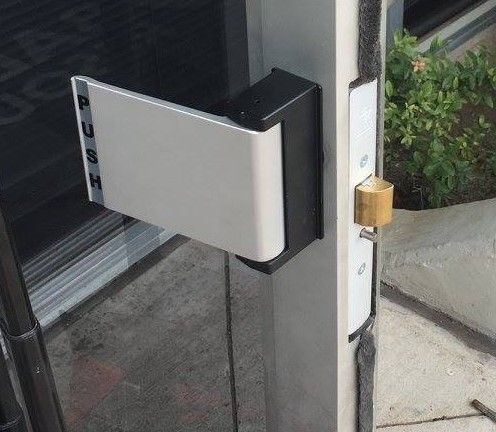 Why Choose 682 Locksmith for your Commercial Lock Rekey
With the right commercial locksmith, you can be assured knowing your office, business, or establishment is protected 24/7. Here at 682 Locksmith we strive to provide you with the highest in quality commercial locksmith needs. Our licensed and bonded locksmiths will always provide you fast, professional, and friendly services. Our mobile service is available 24 hours a day and 7 days a week. If you need your business rekeyed right away, we will be there. We are always available at your convenience, and we are here to answer all questions you may have. 682 Locksmith is your first choice commercial locksmith in Hurst for commercial lock rekey services.
We truly believe that the safety and security within your business is a vital element to being successful. When your customers, employees, and property are secured you are able to focus on the more important aspect of running your business. Don't let your safety and security be compromised any longer, Trust our team of professional, licensed, and bonded locksmiths to fulfill your locksmith needs. Contact 682 Locksmith today!